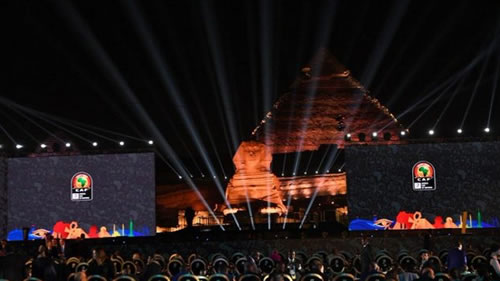 Super Eagles of Nigeria have been handed 'easy opponents' in group B for the 2019 Africa Cup of Nations (AFCON) in Egypt.
The Super Eagles of Nigeria will face Guinea, Madagascar, and Burundi in group B to advance to the knock out round in the summer African tournament at the Alexandria stadium.
The host nation, Egypt is drawn against DR Congo, Uganda, and Zimbabwe in group A.
Cote D'Ivoire who will be featuring for the 23rd time at the African showpiece in Egypt is paired against Morocco, South Africa and Namibia in group D.
Group D will also see a Cosafa derby between South Africa and Namibia.
The draw ceremony was held behind the famous Giza Pyramids on Friday night.
The 32nd Africa Cup of Nations will hold June 21 to July 19, 2019.
The six groups pairings for the 2019 AFCON: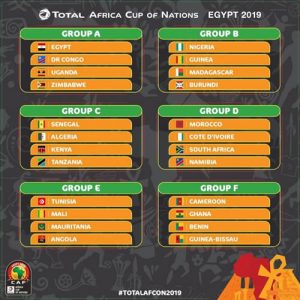 Group A: Egypt, DR Congo, Uganda, Zimbabwe
Group B: Nigeria, Guinea, Madagascar, Burundi
Group C: Senegal, Algeria, Kenya, Tanzania
Group D: Morocco, Cote D'Ivoire, South Africa, Namibia
Group E: Tunisia, Mali, Mauritania, Angola
Group F: Cameroon, Ghana, Benin, Guinea Bissau
Six stadiums for the groups:
Group A: Cairo Stadium
Group B: Alexandria Stadium
Group C: Air Defense Stadium (Cairo)
Group D: Al Salam Stadium (Cairo)
Group E: Suez Stadium
Group F: Ismailia Stadium