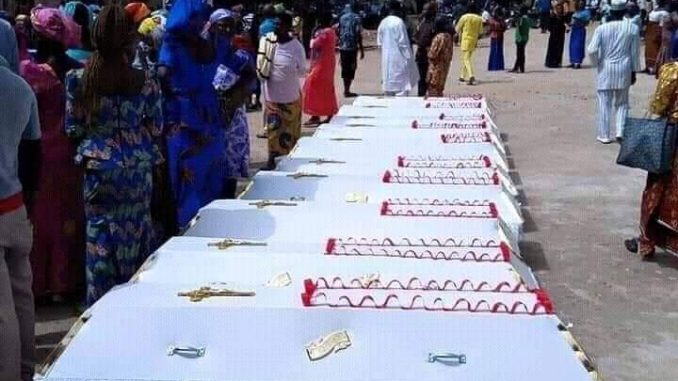 Gombe Massacre.
10 Members of Boys' Brigade were brutally killed in Gombe State by Alhaji Adamu, a Civil Defence Officer.
The Boys' Brigade are from ECWA Church, Bamusa, Barunde and from St Peter's Anglican Church, Madaki. The terrorist, Adamu had a disagreement with the kids on the street. He left and returned minutes later to run over the children in procession, killing 8 and 2 others including their driver.
They were laid to rest yesterday. MAY THEIR SOULS REST IN PEACE.
… RIR