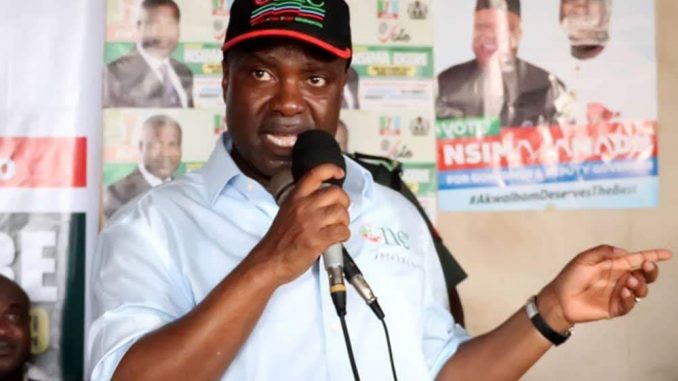 Ekere's legal team raises alarm, 'INEC playing PDP script, delaying APC access to inspect election materials'
..we will call for contempt of court against INEC REC – Chief Victor Iyanam
The legal team of Obong Nsima Ekere for the just concluded governorship election in Akwa Ibom State led by former Attorney General of Akwa Ibom State, Chief Victor Iyanam, has raised serious suspicion that the Independent National Election Commission (INEC) in Akwa Ibom State is acting the script of the Peoples Democratic Party (PDP) in the state, by deliberately denying APC access to inspect election materials following the order of the Governorship Election Tribunal which granted Ekere's request to inspect same.
Iyanam disclosed this today during a press briefing in his Chamber in Uyo.
Iyanam confirmed the readiness of Ekere's legal team to press for contempt against Resident Electoral Commissioner of INEC.
"INEC is supposed to be unbiased. We wonder why INEC is playing 'hide and seek', giving flimsy excuses to deny us access to inspect materials", Iyanam retorted.
"The chances of Nsima Ekere winning at the tribunal are very bright because we have solid evidence to prove our case. We want to concretise our evidence when we inspect the election materials and unearth the fraud they perpetrated for the world to see", Iyanam concluded.