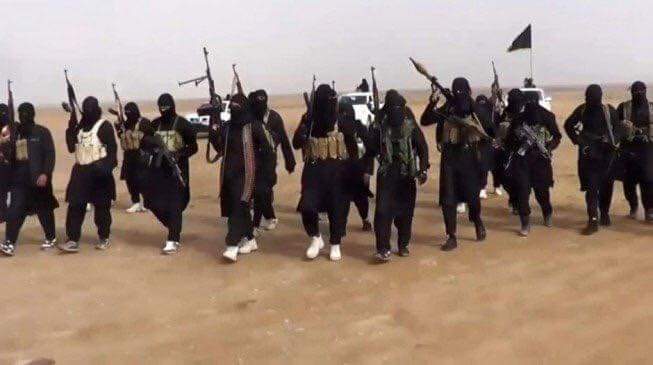 We Burnt Military Barracks And Killed 10 Soldiers In Borno. – Islamic Stat.
The Islamic State (IS) says it killed 10 soldiers in an attack in Magumeri, a community in Borno state, on Friday. The group made the claim through AMAQ, its news agency.
According to Reuters, IS uploaded images of barracks that were burnt and the remains of the dead soldiers.
A source in the Nigerian army was said to have confirmed the attack which was reported to have happened around 5:45pm.
The fighters reportedly overpowered the military base in the town, raided shops and fled after the army called for reinforcement and air force support from the neighbouring Gubio town.
Worried by the collaboration between Islamic State and Boko Haram, in February, Tukur Buratai, chief of army staff, vowed that the
Nigerian military would break the unholy alliance between the grous.
"I am glad to note that we are making strides against the Islamic State West Africa or ISWA in our bid to unhinge the unholy union between them and remnants of the Boko Haram terrorists," Buratai had said.
Boko Haram joined IS in 2015. It, however, split with the group in 2016 over leadership issues.
In March, the IS sacked Abu Mus'ab Al-barnawi as the leader of ISWAP, a faction of Boko Haram.
Ahmad Salkida, a journalist known to have access to the leadership of Boko Haram, said the new leader of the group was Abu Abdullah Ibn Umar Albarnawi.