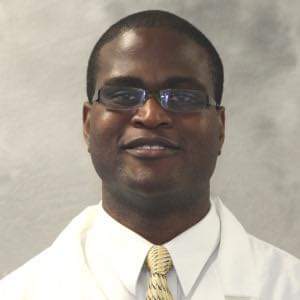 Nigerian Doctor wins 'Brain Tumor Research' award in U.S.
Dr Chibawanye Ene, a US-based Nigerian Doctor, has won the 2019 Ronald L. Bittner Award on Brain Tumor Research.
Chiba was born and raised in Benin, Nigeria. He moved to the United States for college in 2000 and completed his undergraduate studies at Wayne State College, Nebraska with a major in Biology. In 2004, he began medical school at the Indiana University School of Medicine, Indianapolis. Following his 3rd year, he received a Howard Hughes Medical Institute Research Fellowship to study the biology of glioblastoma-derived stem cells at the National Cancer Institute, National Institute of Health (NIH), Bethesda Maryland.
He received continued support through the NIH to continue his work towards a PhD at Cambridge University in the United Kingdom. After graduating from Cambridge in 2011, he returned to Indiana for his final year of medical school and earned his MD in 2012.
His research interests include understanding the pathogenesis of glioblastoma multiforme (GBM), the most common primary brain tumors in adults. In the Holland Lab, Chiba is exploring susceptibility and resistance mechanisms of various GBM molecular subtypes to immunotherapy including genetically engineered T cells and checkpoint inhibitors.
Chiba enjoys watching soccer, is an avid Chelsea FC fan and enjoys spending time with his family (wife and 2 boys) in his free time.
Congratulations to Dr. Ene!