Hazard signs off in
style, Giroud haunts
Arsenal and things
we
learnt from UEL
final
Chelsea have won the Europa League for the second time thanks to a 4-1 win over London rivals Arsenal.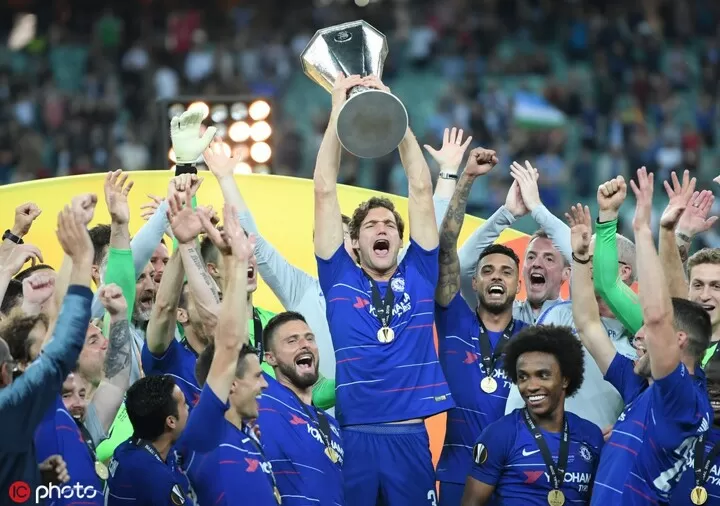 Following a frankly boring opening 45 minutes, Olivier Giroud gave Chelsea the lead five minutes after half-time and Pedro doubled in shortly after.
Eden Hazard then added a third from the penalty spot, before Alex Iwobi pulled one back with a wonderful effort. But the win was capped off with another goal from Hazard.
But what did we learn from the game?
1. Eden Hazard signs off in style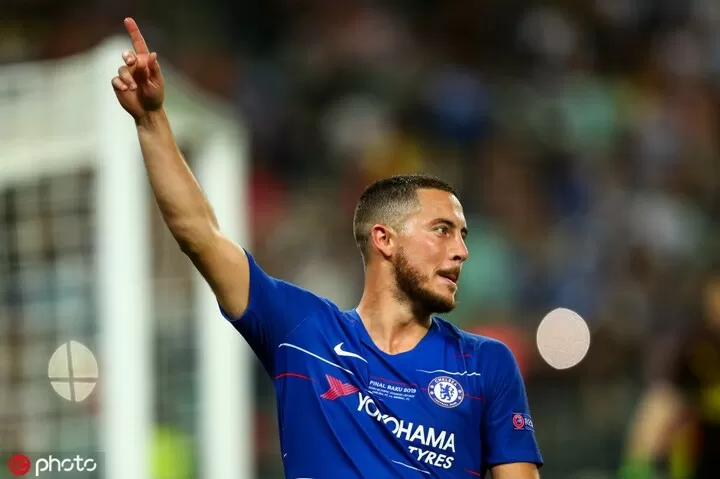 If the man himself is to be believed, Eden Hazard has played his final game as a Chelsea player. And what a way to say goodbye!
Like most of the players on the pitch, the Belgian had a less-than impressive first half, not quite looking up to speed. But when Chelsea needed someone to step things up and take control, Hazard was the man to do it.
After Olivier Giroud gave his side the lead five minutes into the second half, Hazard linked up well on the left flank to second up Pedro for Chelsea's second – an assist to put daylight between the Blues and Arsenal.
Then game the moment many had been waiting for, as Chelsea were awarded a penalty and a chance to wrap up the game. There was little doubt that Hazard would be the man to take it, and the Belgian stepped up to score, netting his 20th goal of the season – the first time he has reached that tally in his Chelsea career.
But a penalty-goal wasn't enough for Hazard. He wanted more. So, when Alex Iwobi threatened to make the game interesting, Hazard linked up with Giroud – a partnership which has proven fruitful for Chelsea over the past year, to score his second and add to Arsenal's humiliation.
It may not quite be the 40-goal season Sarri challenged Hazard to make, but the Belgian can now leave Chelsea with his head held high and another European winner's medal in his suitcase.
2. Arsenal need a right-back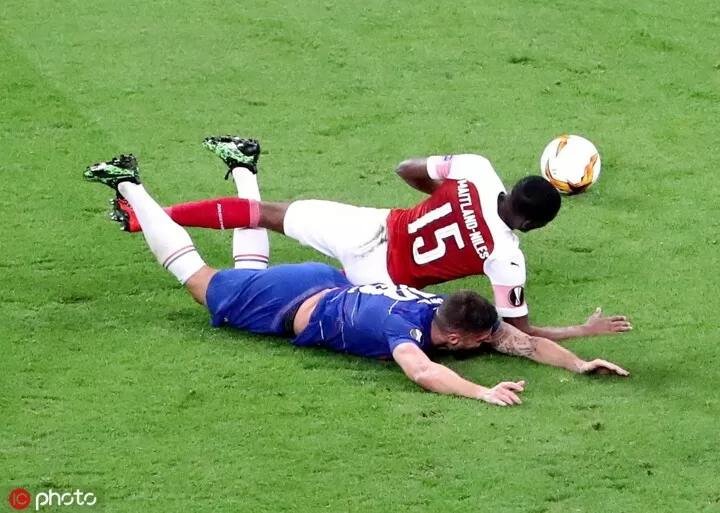 It was very much a game of differing halves in the Europa League final, and Ainsley Maitland-Niles perfectly summed that up from Arsenal's perspective.
In the opening 45 minutes, the Englishman was wonderful in both defence and attack. He gave Emerson serious problems down Arsenal's right and looked like he could be the key for his side's attacks if his performance kept up. But it didn't.
Whatever Maitland-Niles did at half-time, he may want to make sure it never happens again. Though Arsenal as a team suffered through the second half, Maitland-Niles found it particularly tough.
All three of the goals Chelsea scored from open play came through moves on his flank, with Eden Hazard having fun in the second half. Then there's the penalty he conceded for a clumsy tackle on Giroud, the sign of a player worn mentally and physically as his side fell apart.
This isn't to say that Maitland-Niles is a bad player, but it added to calls for Arsenal to sign a recognised right-back to fill in for Hector Bellerin while the Spaniard is out injured.
3. Mr Europa League haunts his former club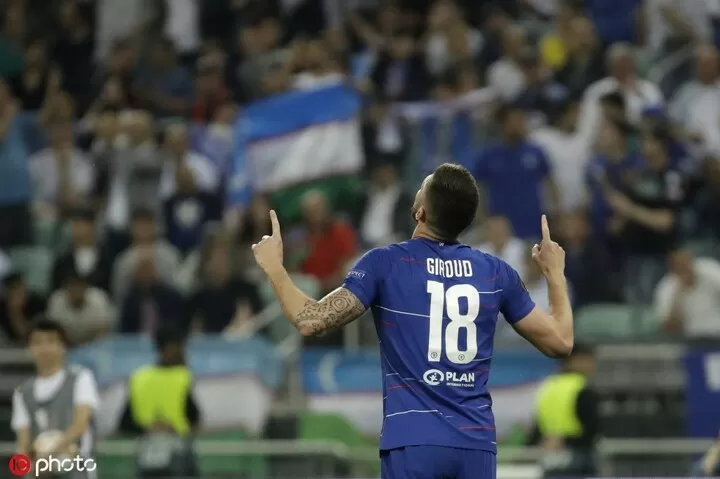 Aside from Eden Hazard, there was another man on familiar form for Chelsea on Wednesday, and it is one that will certainly hurt Arsenal fans more than most.
Unhappy with playing a bench role at the Emirates, Olivier Giroud left Arsenal for Chelsea in January 2018. And though the move facilitated a move for Arsenal to sign Pierre-Emerick Aubameyang, in the end Giroud and Chelsea got the last laugh.
Again resigned to rotational appearances, Giroud has made the Europa League his own this season, scoring 11 goals in 15 games – finishing as the competition's outright top scorer, one ahead of Eintracht Frankfurt's Luka Jovic.
The Golden Boot was secured with a wonderul header shortly after half-time, getting in front of compatriot and former team-mate Laurent Koscielny to give Chelsea the lead.
But not only that, it was a goal which broke a record for the Frenchman. First, it made Giroud the first player from France to reach 11 goals in a single campaign of a major European cup, beating a record set by French legend Just Fontaine.
It also saw Giroud become the first player to score 11 goals in a major European competition while representing an english club since Alan Shearer reached that tally in 2004/05 with Newcastle United.
His header even got the Didier Drogba seal of approval.
4. Arsenal's future is Iwobi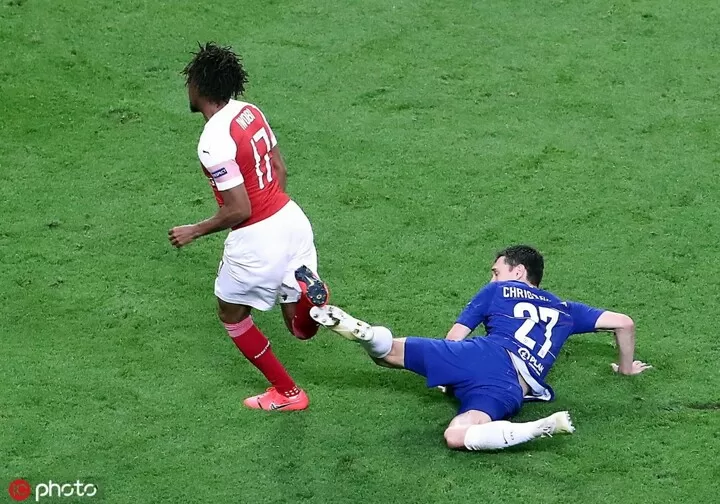 The biggest question for Unai Emery ahead of the Europa League final was whether he should start Petr Cech or Bernd Leno in goal. But perhaps it should have been something else.
Playing with a 3-4-1-2 formation, Emery lined up with Mesut Ozil behind Aubameyang and Alexandre Lacazette, but it was a decision which went horribly wrong. The German was poor on the big stage, creating just one chance in his 77 minutes on the pitch, though he was not helped by the performances of the two ahead of him.
It was only when Alex Iwobi came on that Arsenal looked to have some fight in them, though that was when the Gunners were already 3-0 down. The Nigerian added pace into Arsenal's attack and pulled a goal back with a wonderful effort, after trying his luck from range with nothing else working for his team.
Had Iwobi started instead of Ozil, perhaps the Gunners may have made their early domination count, and not be punished in the second half.
Though it feels as though he has been around for some time, the Nigerian is still only 23 and a reasonable player for Emery to build his Arsenal team around in their quest to return to the Champions League.
5. Maurizio Sarri gets his half-time team talk right at the best moment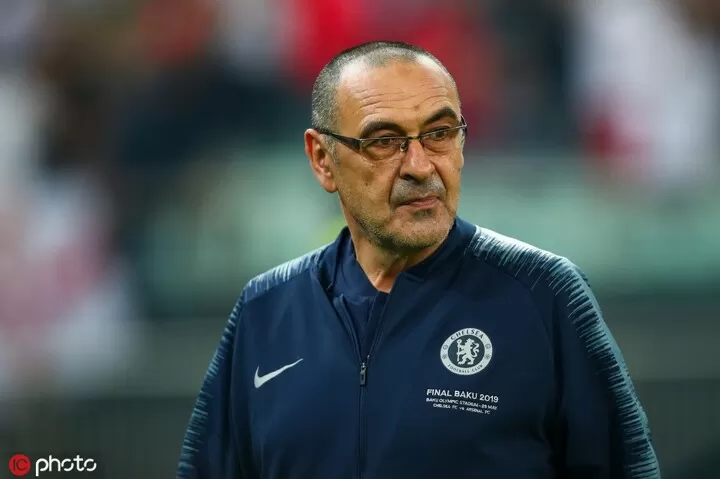 Throughout the season, Sarri has received a lot of stick from those following Chelsea for his apparent lack of motivation at half-time. On too many occasions, the Blues have crumbled in the first 15 minutes of the second-half, giving themselves a mountain to climb, which they rarely managed.
But in Baku, Sarri's half-time team talk clearly worked. Rather than looking slow and lethargic, the Blues came out with goals on their mind, looking to attack the converted winger Maitland-Niles on Arsenal's right.
At some points, the style of play that was promised with Sarri's arrival appeared to be on show, with Sarrismo cutting through the Arsenal defence.
And what a time for it to click. The 4-1 win over Arsenal earned Sarri his first ever winners' medal as a manager, at a time when his future is in doubt.
The Italian has been linked with a move to Juventus in the summer and whether he stays or goes, he can look on his first season as a whole with a sense of pride.