Tribunal Rejects Atiku,
PDP's Request To Access INEC's
Server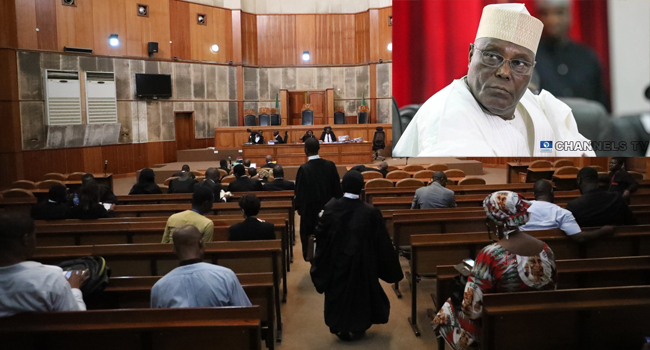 The Presidential Election Petitions Tribunal has rejected the request of the Peoples Democratic (PDP) and its candidate, Atiku Abubakar, to have access to the server of the Independent National Electoral Commission.
A five-man panel of the tribunal unanimously refused the request, saying issues have been joined by parties on the existence or otherwise of the server.
The judges say the tribunal cannot delve into those issues at the interlocutory stage.
-Chanels TV