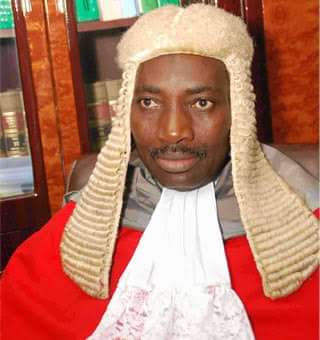 Produce Election Documents or Risk Conviction – Tribunal Warns A'Ibom REC
The National Assembly Election Petitions Tribunal sitting in Uyo, Akwa Ibom State, today frowned at the inability of INEC to produce documents used in conducting the 2019 general elections for Abak/Etim Ekpo/Ika Federal Constituency seat.
The three-man panel led by Justice W. O. Akanbi at the resumed sitting of the tribunal over the petition filed by Rt. Hon. Emmanuel Ekon and the All Progressives Congress against Aniekan Umanah, Peoples Democratic Party and INEC as first, second and third respondents respectively, the panel granted an application filed by S.C. Peters (Counsel to Petitioners), to extend the pre-hearing session.
Counsel to the Independent National Electoral Commission (INEC), Dan Gospel (Esq), thereafter informed the tribunal that they were unable to produce copies of election documents claiming 'they were almost done'.
The Tribunal asked INEC's lawyer to read out Section 77 of the electoral act (as amended) which stipulates that: (1) The Resident Electoral Commissioner, in a State where an election is conducted, shall, within 7 days after an application is made to him by any of the parties to an election petition, cause such documents or the certified true copy thereof, to be issued to the said party, and (2) Any Resident Electoral Commissioner who willfully fails to comply with subsection (1) of this section commits an offence and is liable on conviction to a maximum fine of N2,000,000 or imprisonment for a term not exceeding 12 months, or both, which he read in the affirmative.
Chairman of the Tribunal fumed over the development and directed INEC's counsel to forthwith produce, provide and release all documents related to the conduct of the said election before the Honourable panel.
It will be recalled that last week, the tribunal had to adjourn over a similar development.
The tribunal then adjourned for the next sitting slated for Wednesday 17th July, 2019.
AmanamHillary Umo-Udofia
16-07-2019