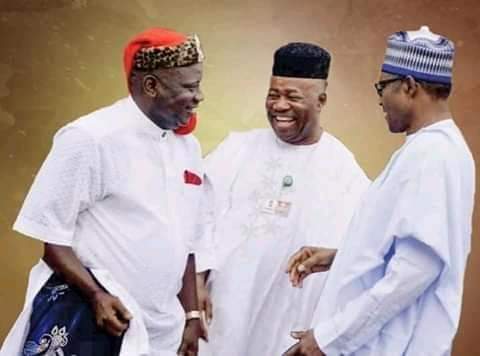 Groups hail appointment of Antai into NDDC board
Some youth groups have hailed the appointment of Hon. Victor Antai into the board of the Niger Delta Development Commission (NDDC.)
They said the appointment would promote peace and bring development to the region.
In separate messages of congratulations to the new appointee, the Oro International Youth Forum and Akwa Ibom Integrity Youth Foundation said with a grassroots politician like Antai at the helms of affairs of the Commission in the state, youth restiveness would be a thing of the past.
The Oro International Youth Forum in a message signed by the President, Barrister Christian Bassey Nyong, said Antai  "as an astute politician, a sterling administrator and effective leader, your service as a State Commissioner was equally glorious and satisfactory to the Oro people, thus your willingness to sacrifice your time and effort for the development of your people in many capacities have contributed to your being selected for this new challenging responsibility which is not a surprise to us.
"We are grateful to the President of the Federal Republic of Nigeria, President Muhammadu Buhari for appointing a grassroots politician with an heart of gold as NDDC Board Member and based on your pedigree, we believe that you will contribute effectively to the development of the region and help to further develop the Oro Community and Akwa Ibom State at large."
On its part, the Akwa Ibom Integrity Youth foundation said "We are particularly grateful to the President and Commander in Chief of the Armed Forces of the Federal Republic of Nigeria, President Muhammadu Buhari for finding an illustrious son of Akwa Ibom State to occupy this very exalted position to beer reposition the region for a more rapid development.
"Your appointment is a clear demonstration to the fact that a gold fish has no hiding place. Also owing to your unbreakable track record of selfless service to humanity, youth and human development, we are confident that you will pilot the affairs of the commission with diligence and deep patriotism,"
The groups also congratulated the Minister of Niger Delta Affairs, Senator Godswill Akpabio and expressed optimism that the Niger Delta region will witness a new lease of life with him at the helms of affairs at the Ministry.