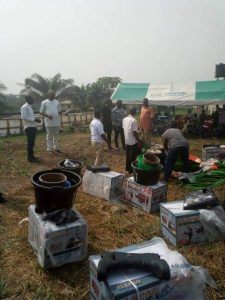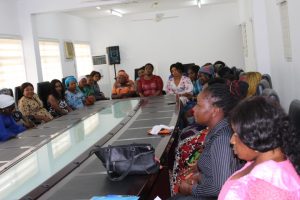 The people of Kpakiama Community, Bomadi local Government, Delta State and Ebedebiri Community in Sagbama Local Government, Bayelsa state, have commended the Minister of Niger Delta, Senator Godswill Akpabio for prompt donation of relief materials to the affected communities.
It was learnt that the Minister, Senator Godswill Akpabio who was touched by the devastating situation and damages caused by the flood, immediately sent relief materials distributed to this affected communities.
Prominent Niger Delta Activist and leader from the affected community, Mr. Tamuno George confirmed to newsmen that Godswill Akpobio donated relief materials to the communities and thanked him for showing love to the people.
Meanwhile, youth leaders in the communities have appreciated Akpabio's prompt response and donation of the relief materials to the affected communities and also thanked President Muhammadu Buhari for the appointment of Akpabio as Minister of Niger Delta.
Reliefs materials already distributed to beneficiaries and communities.
George said " yes, the Minister of Niger Delta, Senator Godswill Akpobio, on his personal capacity has demonstrated love to the people and communities ravaged by flood, the people were very happy to receive the relief materials. We, have always known that the Minister has good plan for the Niger Delta region and the people of the oil rich region".
He called on Niger Deltans to give all necessary supports to Senator Godswill Akpabioll as he has outlined laudable programmes aimed to empowering and engaging the Niger Delta youths positively, adding that the people of Niger Delta should expect the best from the present NDDC under the supervision of Godswill Akpabio.
It has been reported that lives were lost and several household properties worth millions have been destroyed by the ravaging flood.