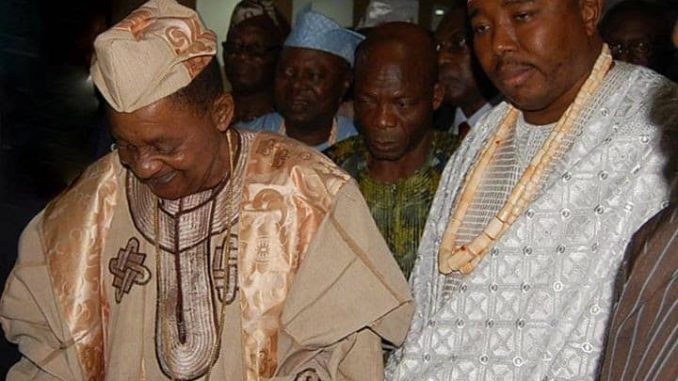 A former Secretary to the Oyo state government and the Gubernatorial candidate of the Zenith Labour Party (ZLP) in 2019 general elections in Oyo state, Oloye Sharafadeen Alli has described the Alaafin of Oyo, Oba Lamidi Olayiwola Adeyemi III, as a quintessential traditional ruler and custodian of the culture and tradition of the Yoruba race.
Alli in the congratulatory message he personally signed to celebrate the monarch on his 82nd birthday, said the Alaafin is an ambassador of unity, development and greatness, not only in Yoruba land but in Nigeria, Africa and in the whole world.
He said the contributions of the monarch to the preservation and promotion of Yoruba culture at home and in the diaspora, as well as the promotion of traditional institution were unquantifiable.
The Ibadan senior chief therefore commended the roles of the monarch in ensuring that yoruba people are not left behind in the scheme of things in Nigeria.
He said, "Kabiyesi deserves to be celebrated. He is an epitome of intelligence, culture and intellectualism in royalty. I particularly salute his commitment towards ensuring the unity of the Yoruba race. He is a repository of knowledge and symbol of intellectualism.
"As Baba continues to age with grace, candour and resplendence, I wish him long life and sound health in the service to humanity," Alli added.