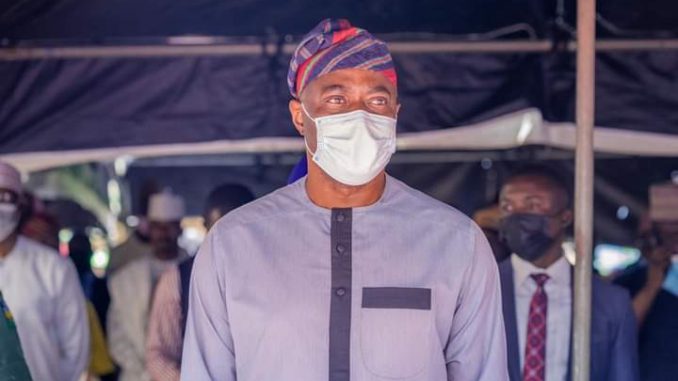 The Oyo State governor, Engr. Seyi Makinde, has announced the suspension of his campaign activities over the unending fuel and new naira-note crisis.
Governor Seyi Makinde, whose campaign trail has visited some parts of Oyo State, said this during the Flag-off of the Omi-Adio-Ido Road on Friday.
The Governor said the suspension is in solidarity with the people over anti-people economy policies of the All progressives Congress (APC) led Federal Government.
A statement by the Commissioner for Information, Culture and Tourism, Dr. Wasiu Olatubosun confirmed this.
In the statement, Makinde, who was in Ido to continue his campaign, directed that all campaign activities be suspended until further notice.
Olatubosun said Governor Makinde noted that the suffering of his people is too much, saying he was elected to protect their interests and well being.
Dr. Olatubosun said, Governor Makinde, who flagged-off the Omi Adio-Ido Road in an emotional laden voice, directed leaders of the Party in Oyo State to suspend campaign.
"As a mark of honour to citizens and residents of Oyo State, the Executive Governor of Oyo State, Engr. Seyi Makinde has direct that all campaign activities of the party at all levels be suspended until further notice", the statement read.
He added, "Governor Seyi Makinde's love for his people necessitated this unprecedented move, at this time. We urge all residents and citizens of the State to remain calm as we navigate through this difficult period together."