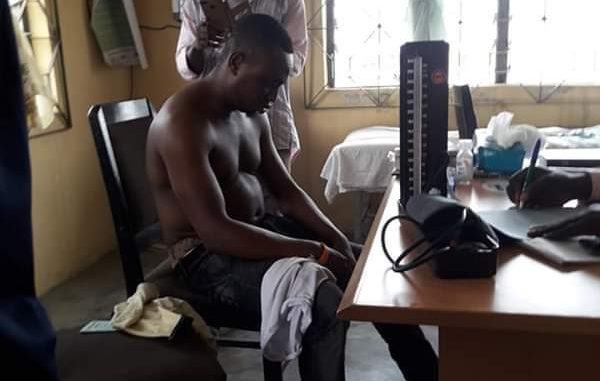 The local government chairman of Onna, Akwa Ibom State, Imoh Attat, has been alleged by his councillors as the mastermind of the deadly attack by political thugs inside the Legislative Chambers on Tuesday, which left scores of members severely injured.
It was learnt that over 20 armed youths believed to be loyalists of the council boss, invaded the chambers with guns, machetes, jack knives, charms and other dangerous weapons, and attacked the councillors in Plenary.
An eye witness said  "never in the history of Onna has this kind of dangerous event happened. Councillors are, as we speak, undergoing treatments in different hospitals in the state".
"Hon. Rose Nkanta and the Leader of Onna Legislative Assembly,  Hon. Issac Ben Paul, are in a critical situation due to serious internal bleeding"
The cause of the mayhem was not known as at press time. But it was gathered that there has been cold war between the executive and legislature arms of the council for some months now that has to do with the welfare of the councillors.
The chairman of the council was said to have gotten wind of the information that the councillors were plotting his impeachment.
Onna local government area is where Governor Udom Emmanuel hails from.