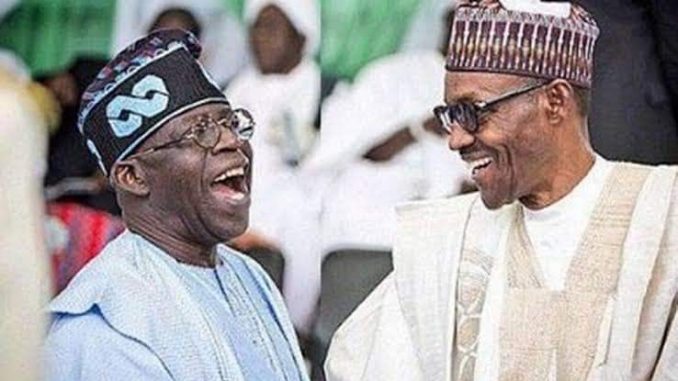 Chief Ebenezer Babatope, former Minister of Transport and member of the Board of Trustees (BoT) of the Peoples Democratic Party (PDP) in this interview with TEMIDAYO AKINSUYI, speaks on wide-ranging issues such as restructuring, 2019 elections and other issues. Excerpts:
You were so confident that your party and its presidential candidate, Atiku Abubakar will win the just concluded elections. Were you surprised when the result was announced and President Muhammadu Buhari was declared the winner?
I must confess that I am not surprised that APC manipulated that election. The matter is now before the Tribunal and the PDP has already protested but I knew all the time that APC was going to manipulate the 2019 elections and they did. But that notwithstanding, we have not lost hope.
We believe we will have cause to celebrate when the Tribunal delivers its judgment because the judiciary now is the only hope of the common man and it must ensure that it defends the interest of the common people of this country, otherwise, the country would have lost the right to call itself a democratic nation.
The PDP is relying on the judiciary to reclaim what it called its mandate. Do you think that is possible given the events that led to the resignation of the former Chief Justice of Nigeria (CJN), Walter Onnoghen?
On the Justice Onnoghen case, honestly speaking, I am so sad about it. Everything about the case was programmed. Why will they suspend and remove Justice Onnoghenat a time this country was preparing for elections?. That is very questionable. Also, when the Code of Conduct Tribunal now gave its judgment, it appears to me that the judgment had long been written. They knew where they were going and they went ahead and sacrificed the man. Apparently, Onnoghen had been condemned by the CCT but I believed very much in my mind that eventually, the last lap belongs to a real democratic Nigeria because like the late Fela Anikulapo-Kuti used to say; democracy is not really in Nigeria. What we have is demon-crazy, crazy demon and demonstration of craze. I also remembered very well that Papa Awolowo when speaking on Nigeria's affairs in 1983 warned Nigeria that if the democracy of that time should collapse, those of us who are younger than him may never see democracy again. So, what is going on now is the trial of democracy and I do hope that this man (Buhari) will redeem his name and write a golden place for himself in history by ensuring that he plays the role of a statesman that wants to defend democracy.
Don't you think the performance of APC as a progressive party is largely responsible for its victory in the elections?
The APC call themselves progressives but in actual fact. There is no political party that is progressive in Nigeria today. Anybody who says Papa Obafemi Awolowo would have been a part of them if alive is just saying nonsense and wasting his time.
Awolowo believed very much in the plight of the common people and ensured that they have a fair share in the governance of the country. That is why Nigerians have not forgotten the likes of Awolowo today. Where is the progressivism in APC today? Under their government, people are dying right, left, back and centre in this country and yet they say they are progressives. Anytime I listen to the news in Nigeria today, the first major items are issues relating to killings, kidnappings and mass murder. What kind of progressiveness is that? I want to plead with them that they should kindly put the interest of Nigerians at heart. I am also placing it on record that Nigeria is greater than all of us and therefore we must do everything that will aid the cause of peace, justice and fairness in the country. But as it is now, there is nothing progressive about the APC. They are only progressive by name, not by conduct.
Now that President Buhari has been reelected, what are your expectations from his second term?
Well, he has come back under questionable circumstances and for which I am happy that Atiku Abubakar, our presidential candidate has gone to the Tribunal. Biologically, he is of my age based on the records he has given. He said he is 76 which is my age too. So, on account of that, I don't expect much from him during his second term due to his age. But again, Nigeria is greater than all of us and we must all wish our country well. Every Nigerian must continue to appeal to the judiciary to ensure that they defend the common man and they sustain the course of democracy in the country. We in Osun state now are looking at the Court of Appeal and we hope that we are going to get a fair hearing. Once the judiciary in this country ensures that the interest of the common man is protected, then there is hope for Nigerians.
The president has also asked his Ministers to submit their report. What is your assessment of the performance of some of his ministers?
I don't see any miracle any minister can perform in Buhari's cabinet. Throughout his four years, there is no single cabinet reshuffle and then they are saying he is going to appoint new ones now. I wish him goodluck and we are waiting to see the list he is coming up with.
Some stakeholders recently blamed former president Olusegun Obasanjo for jettisoning the Minority Report of 1976 authored by Dr. Segun Osoba and the late Bala Usman. Do you also share that view?
The minority report of 1976 was a very good report by Bala Usman and Segun Osoba but I don't think it is good to single out Obasanjo for blame. I am not a friend of Obasanjo. Obasanjo dismissed me in service at the University of Lagos over the 'Ali Must Go' protest. It was the Council of the University of Lagos that said I should be retired. Even with the retirement, Obasanjo still refused to mark my service and today, I am a 76 year old Nigerian without any pension benefit. But having said that, I believe that the late Bala Usman and Dr. Segun Osoba wrote a wonderful report but you cannot expect a right-wing government headed by Obasanjo to implement the kind of report written by Bala Usman and Osoba because it was pro-left. They will consider it as an attempt to commit suicide. What we should be thinking about now is how to ensure we have a constitution that reflect the poverty of the Nigerian nation and attempt to solve it. It is not by blaming Obasanjo because the issue has gone past Obasanjo.
Do you think the implementation of the 2014 national conference convened by former president Goodluck Jonathan would have addressed this if implemented by the current administration?
I was a part of the Constitutional conference called by Obasanjo in 2005 but I wasn't there during the 2014 conference convened by Goodluck Jonathan. The reality is that the powers that be didn't like the report and they did everything to destroy it. I don't think they ought to have done that. I think they should have subjected the 2015 conference report to very good scrutiny and use those parts that aid the unity of this country. But they just discarded everything because they didn't like some part of it. If they can still go back to it, we shall be grateful to God but Buhari will never do such because one of the first things he said when he got to power in 2015 was that we should forget about the conference. I know for sure that he will not implement that report because he believes that that report was too much anti- North. But if they can marry the good aspect of the Jonathan conference with what is happening in Nigeria today, the better for us and I hope Buhari will have a change of mind about his unnecessary rigidity over the question of not having anything to do with the Jonathan conference. We must go back and examine the report of that conference. If we don't do so, this country may have to go back again and do the right thing by calling another conference which will reflect the true wishes and aspirations of the Nigerian people.
And why do you think someone like Asiwaju Bola Tinubu has not done much about restructuring despite being a key figure in the ruling APC?
I wish Tinubu the best of luck but there may be problems that he is facing now that we may not know. There may be problems that he is facing now in Buhari's government and it appears to me that he is facing serious problems in APC. It may appear all is well but we know that it is not so. Recently, Tinubu came out and told the federal government not to increase VAT and many Nigerians, including myself are happy with that, however, I want to say that that statement alone may compound his problems within the APC. But having said, let them have a change of heart and join those advocating for restructuring. Restructuring is not a bad political language and I hope that one day, God will touch their hearts and make sure that Nigeria is put on a permanent peace platform.
Do you see Nigeria being restructured during your lifetime?
Honestly, I pray for restructuring and I am optimistic it will happen in my lifetime. Let me give you an example. There is a government in Bayelsa headed by a man called Seriake Dickson. Dickson has got blood relationship with the Yorubas, even though he comes from Bayelsa. He has managed Bayelsa in a manner that proves the point of restructuring. I have put in the fact that he has Yoruba blood to let people know that he has an objective mind to governance which is very important in this country. If we continue to run away from the restructuring of the nation, then we are just postponing the evil day. We must restructure this country and that is what going to give confidence and hope to Nigerians who believe in the unity and progress of the country. But if the powers that be continue to say that we don't need restructuring, I wish them the best of luck. Eventually, some of us might have gone but they will know that we advocated for a restructured Nigeria during our lifetime. That is why I praised the apostles of restructuring now, people like Chief Ayo Adebanjo and others who, over the years have continued to insist that there is no alternative to the restructuring of the country. Let us restructure this country and ensure that it gives hope to the common man.
The APC National Chairman, Comrade Adams Oshiomhole is saying APC will not share power with PDP in the ninth National Assembly. Do you see your party proving him wrong?
I wish Oshiomhole well. In the first instance, nobody can blame the APC for saying they want to control what goes on in the National Assembly because they form majority in the House. Also, nobody in the PDP has told Oshiomhole its members are eager to serve in committees. If they do it, they will help the country. If they don't do it, that is their business. Let them go ahead and do what they want to do; whatever they want to do for this country have been manifestly done during the 2019 elections. All I can say is that we must not dismiss the issue of the National Assembly with a wave of the hand. Let's give the National Assembly the chance of electing those who have the capacity of effectively managing their affairs. We of the PDP, even though we were defeated in the 2019 presidential elections, we are very close to the APC in the national assembly elections.So, there is no way they can be talking of a candidate for Senate Presidency without counting on the support of the PDP lawmakers. Oshiomhole is just wasting his time by saying PDP lawmakers are irrelevant. I believe that with the way things are going given the number of APC lawmakers interested in becoming Senate President, it is the PDP that will determine the issue. Nigeria people have made sure that the PDP is not humiliated in the National Assembly elections in order to ensure a robust opposition to APC in both chambers.
What do you make of the fate that befell a former chieftain of your party, Godswill Akpabio?
It is a pity. I like Akpabio as a person but politically, he has committed what I can call political hara-kiri. I am so sorry for him. He made a grand mistake for him to have judged that the APC will plan well for him. APC doesn't mean well for anybody. They merely deceived people like him. So, Akpabio shouldn't have joined the APC because there is nothing that he has done while in government that will make him to run to APC.
(C) INDEPENDENT