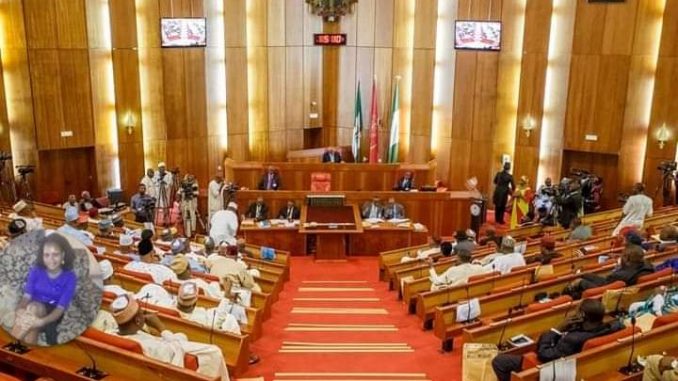 TO BE FOREWARNED IS TO BE FORWARDED
Sad But True
I want to appeal to everyone of us here. I wish our young ones particularly ladies between 18 and 35 will listen.
If you wish to go to Dubai or Abu Dhabi, ask yourself a very simple question.
Why do I want to travel to the United Arab Emirates?
If you want to go and buy clothes, shoes and other things to bring home to sell in Nigeria to make money, ask yourself some other questions.
How much is my flight ticket to go and return? How many days do I plan to stay?
Where will I lodge?
How will I feed myself for the 5-10 days, I am staying there?
Do I have the money required for food and accommodation?
Apart from all these expenses, you need at least $2000 to buy the goods you want to buy there and bring to Nigeria to sell.
Altogether, your total cost including flight tickets and accommodation could be AT LEAST $3000 to $5000.
If you DO NOT have a minimum of $3000 for the trip, I advise you NOT to embark on the journey.
If you allow yourself to be taken to DUBAI by anyone or a so called Agency, you may end up regretting the day you were born.
Nigerian girls in particular (and African ladies in general) now eat oyinbo and Arab SHIT. Yoruba's call shit "Igbe".
The Agency will calculate for you all the money they spent bringing you and lodging/feeding you in Dubai. You will eat shit for years and will never be able to pay your debt and regain your freedom. Your passport is seized for years.
Going into prostitution and fucking 30 different men a day, in your mouth, anus and vagina, is even much better than opening your mouth for one white or Arab to shit regularly in your mouth and use your tongue to lick the remaining shit in the oyinbo's anus, until the anus is clean.
Rich Arabs no longer use water or toilet roll to wash their anus when they shit, they look for black girls to come around and suck/lick all the shit off their anus, with their tongues.
I warn you. If you don't have your own money to go to Dubai and return, please DO NOT travel to Dubai. If you allow any "Agency" to take you there promising you some non existent jobs, you are as good as dead. You will eat shit, lick shit and suck shit until you die. The "Agency" has thugs and criminals working for them, and they will force you to do just anything.
Please WARN all the desperate girls around you. Those ladies in Dubai today who tell you they are working are most likely into prostitution or SHIT eating and licking.
For just $250, they will lie to you to come through their agency and you go there and get stuck like thousands of girls.
I warn you again. Parents, warn your girls.
A stitch in time saves nine!!!
This is brought to you by:
Azariah Travel and Tours