Footballer Slumps Unconscious, Almost Dies After Fierce Shot Hit His Head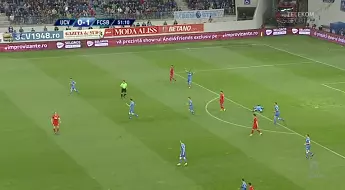 A Ghanaian defender identified as Isaac Donkor narrowly escaped death when he collapsed on Sunday during a match in the Romanian top-flight.
Chanting fans of the opposing sides went dead silent when the centre-back fell to the ground as teammates, referees and medics immediately rushed to the scene to help the Ghanaian.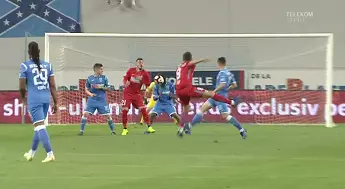 According to medics, the defender after falling to the ground remained unconscious for 20 seconds and it was necessary for them to have a look at the player in order to save his life.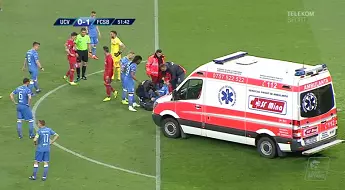 Fortunately. The doctor's prompt intervention managed to get the defender back on his feet, while he insisted on playing till the end of the game, despite doctors concerns.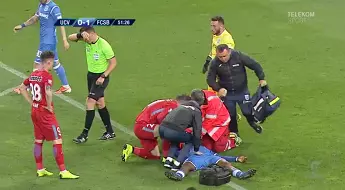 His return to the field attracted standing ovation from fans at the stadium. However, his side eventually lost the match 2 to nil.