Brighton 1-4 Man City: City defend Premier League title & earn 4th EPL trophy
Congratulations to Man City! They succeed in defending the Premier League champions and become the first one to retain it after Man Utd did it in 2009.
2018/2019 Premier League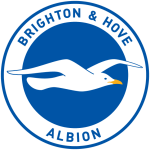 1 – 4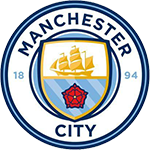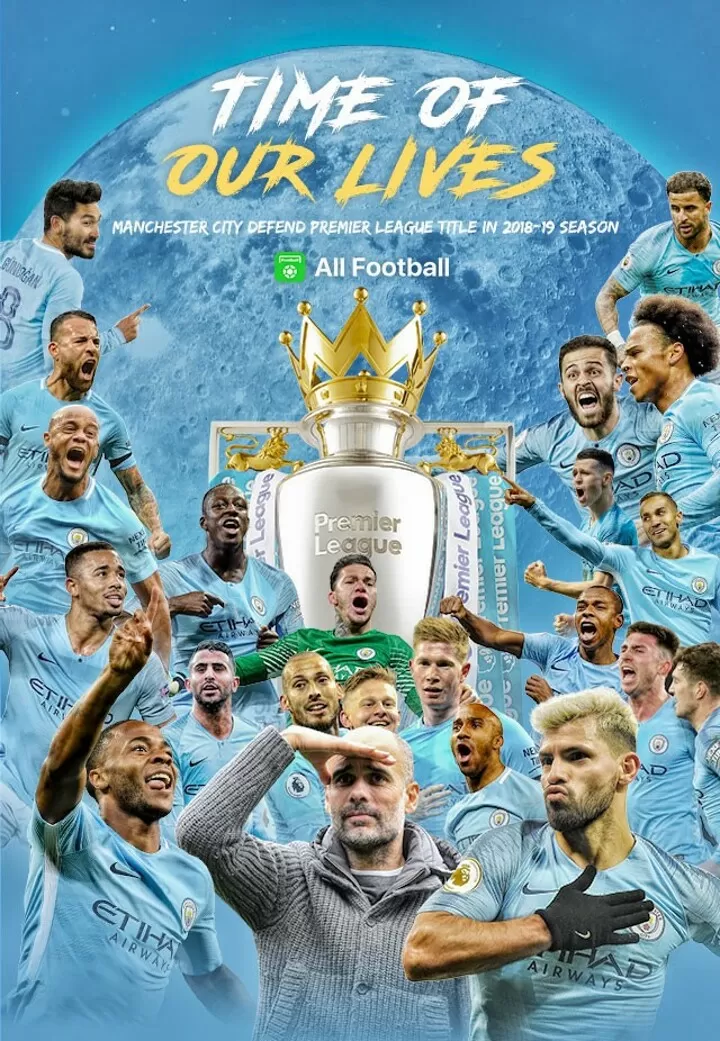 Match Events
27′ GOAL! Brighton 1-0 Man City (Murray)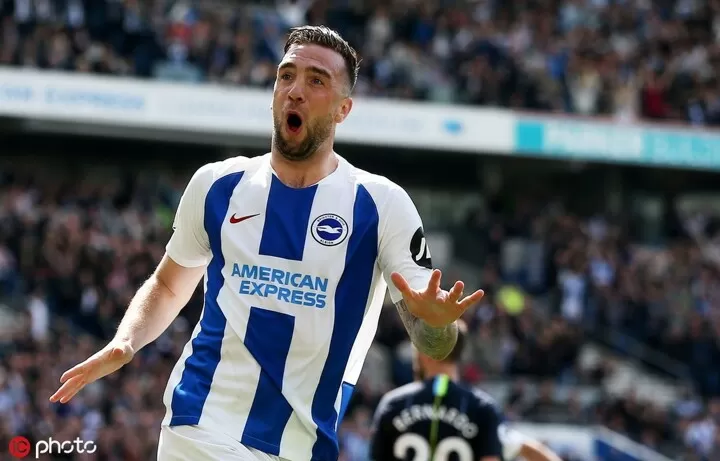 MURRAY HEADS HOME!!! 1-0!! If City were under pressure before they certainly are now as Murray hands the Seagulls the lead.
The delivery from Gross is perfect towards the near post, allowing Murray to get ahead of his man to convert with a close-range header.
28′ GOAL! Brighton 1-1 Man City (Aguero)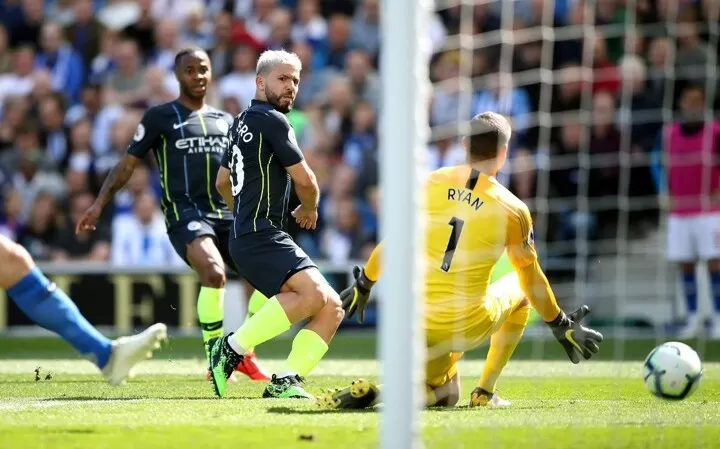 City have responded immediately to ease the nerves once again and it's that man Aguero.
David Silva's flick gets Aguero, who is onside, in behind the Brighton defence and fires the ball under Ryan to bring the scores level.
38′ GOAL! Brighton 1-2 Man City (Laporte)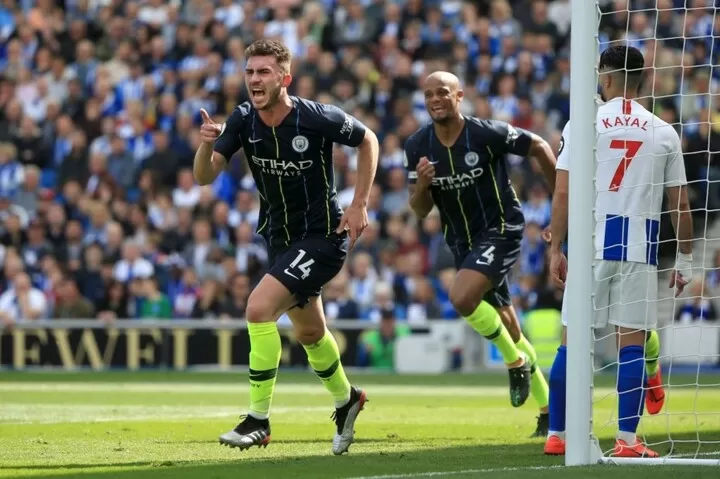 Delight for City! They have turned things around in the blink of an eye!
From the resultant corner, Laporte loses his man and he has the easiest of finishes, heading Mahrez's cross down and into the back of the net.
As things stand… MAN CITY ARE BACK ON TOP OF THE PREMIER LEAGUE!
63′ GOAL! Brighton 1-3 Man City (Mahrez)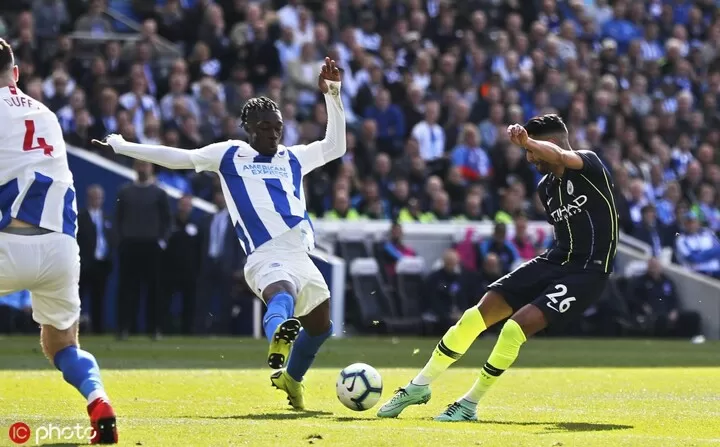 Mahrez raids to the edge of the box and beats one challenge with a neat piece of skill. The space is there for him to fire at goal on his right foot.
He connects with his effort and he finds the top corner as the ball beats the hand of Ryan. The City bench erupts on the sideline.
72′ GOAL! Brighton 1-4 Man City (Gundogan)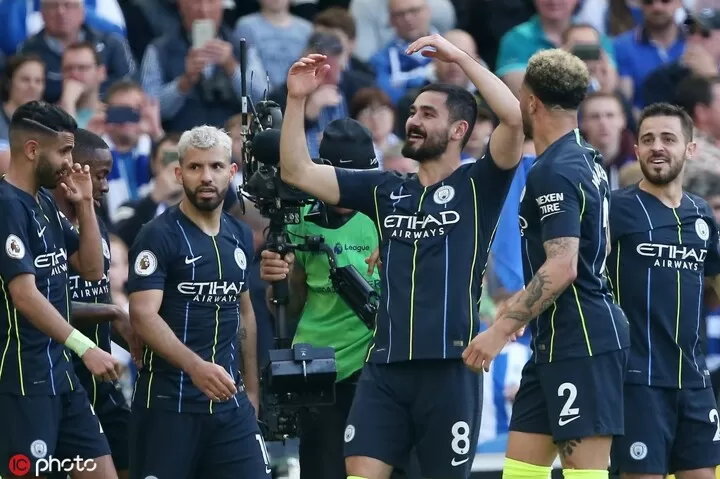 THE TITLE IS SURELY CITY'S NOW!!! GUNDOGAN SCORES A STUNNER!! 4-1!!!
Gundogan scores City's fourth of the afternoon with a brilliant free-kick from 25 yards.
He curls his effort over the wall and it has enough bend to travel inside the post to nestle into the back of the net beyond the despairing dive of Ryan.