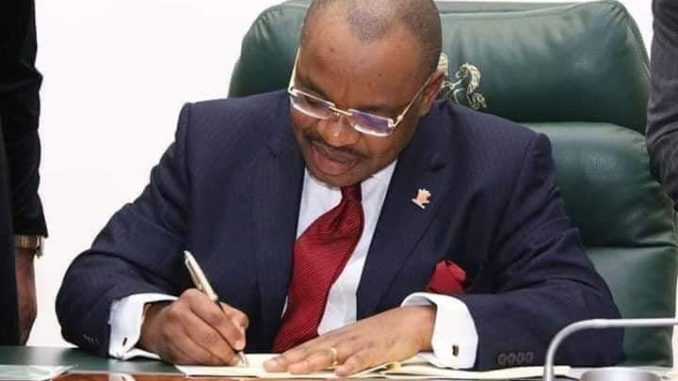 Governor Emmanuel Faults UK Security Report On Akwa Ibom
Akwa Ibom State Governor, Mr Udom Emmanuel, has described as false, misleading and contradicting, a recent report by the Foreign and Commonwealth Office (FCO) of the United Kingdom, putting Akwa Ibom as one of the states in Nigeria unsafe for people to travel in.
Speaking during a national workshop organised by the Conference of Directors of Public Prosecution (DPP), held at the Ibom Hotel & Golf Resort on Thursday, Governor Emmanuel wondered how a state that the whole world attests to be second largest with influx of foreign direct investments, could suddenly turn out to be unsafe for people to travel in.
He said "Money is a coward, it does not go to where it does not feel safe. If foreign direct investments are coming to Akwa Ibom, how come the state is not safe?"
The Governor called on the federal government of Nigeria to rise and defend her dignity and integrity, not allowing outsiders to run the country down.
"It doesn't begin and end in Akwa Ibom but has to do with Nigeria. We have to learn to defend our integrity as a people and as a nation. It should not be an individual state matter but a national issue.
"There is no nation on earth that is crime-free. Nigeria cannot be more unsafe than all the other places in the world where people are killed on a daily basis," Governor Emmanuel further stated.
The State Chief Executive however vowed to personally write FCO and speak parameters that would clearly contradict in their report.
The British Foreign and Commonwealth Office, had advised its citizens against travelling to about 21 states in Nigeria over what it termed as security issues.