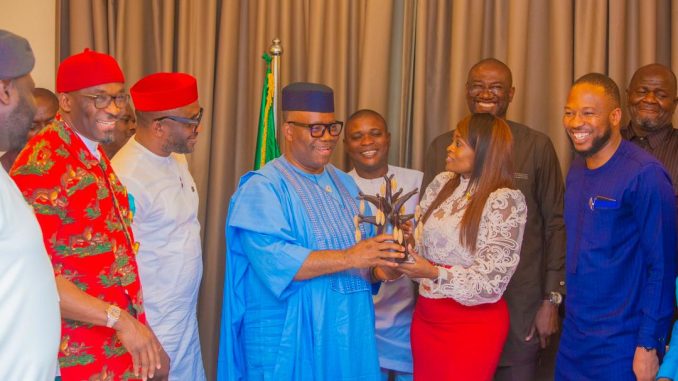 The President of the Senate of the Federal Republic of Nigeria and leader of Nigeria's delegation to the Inter-Parliamentary Union (IPU) Assembly in Luanda, Angola, Senator Godswill Akpabio has urged Nigerians living in the Republic of Angola not to engage in any act that can tarnish the image of Nigeria.
Senator Akpabio made the call when he along with some members of the Nigerian delegation to the IPU addressed a cross section of Nigerians living in Angola during an interactive session.
A statement by the Special Assistant to the Senate President on Media and Communication, Anietie Ekong quoted Senator Akpabio as saying he would have been very worried if he didn't find a sizable number of Nigerians in the oil rich country and commended their industry and entrepreneurial spirit.
According to Senator Akpabio, "It is very rare to go to some countries and find the indigenes of that country being part and parcel of the foreign nat