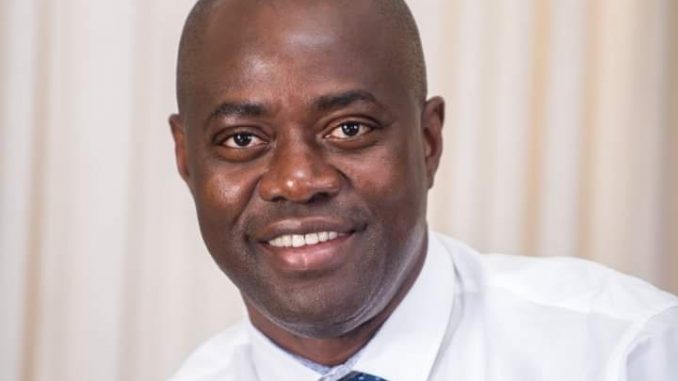 Lanlehin's withdrawal from coalition unexpected, unilateral says ADC senatorial candidate
… 'We remain with Makinde'
The withdrawal of the African Democratic Congress (ADC) governorship candidate, Senator Olufemi Lanlehin from the coalition of parties that worked for the election of Governor Seyi Makinde of Oyo State has been described as unilateral, shocking and unexpected.
The standard-bearer of the ADC for the Oyo North Senatorial District and former Commissioner for Justice, Chief Bayo Lawal, made this known in a statement on Wednesday, vowing that he and his supporters would remain with Makinde and support him to deliver his manifesto to the people of the state.
He called on the people of the state to continue to support the governor, while admonishing politicians not to distract the new government.
According to Lawal, Senator Lanlehin did not consult with the leadership of the ADC before making the announcement to withdraw from the coalition, noting that the party had, at a meeting with Lanlehin in attendance, resolved to forge a strong alliance with Makinde with a view to supporting it to deliver good governance to the state.
Lawal dissociated himself from the withdrawal, which he described as unilateral, saying: "Two weeks ago, a meeting was held at Chief Koleoso's house; a respected, upright and practical man of integrity. In attendance were leaders of ADC, PA Ayo Adebanjo and Governor Seyi Makinde. It was resolved that we would all cooperate with the administration of Governor Seyi Makinde in the interest of good governance and enhancement of good people of Oyo state from abject poverty, embracement of infrastructural development, rehabilitation of health and education facilities which crave for urgent attention, development of Agriculture etc etc.
"Therefore the new administration needs cooperation and support, not only from coalition political leaders, but also all indigenes of Oyo state, notwithstanding agreement.
"At another meeting held about two days ago in one of the leaders' house in Ibadan, Senator Olufemi Lanlehin briefed the stakeholders on the number of offices given to ADC and a resolution was passed on sharing the offices based on the tendencies in ADC. It was further agreed that ADC would forge a strong alliance with the new administration to deliver on its avowed manifestoes," Lawal said.
"I, Barrister Bayo Lawal and my teeming supporters across Oyo state in general and Oyo North Senatorial district in particular disassociate from the unilateral decision of Senator Olufemi Lanlehin to opt out of our coalition agreement
"We also declare our support for the Governor Seyi Makinde-led administration in the state to deliver his manifestoes for the good people of Oyo state," the statement read.
Signed:
Barrister Bayo Lawal
ADC, Oyo North Senatorial Candidate in the 2019 Senatorial Election.